4 tags
Her Highness
I learnt of her on Instagram just yesterday. Further research revealed a phenomenal woman with interests in politics, business and philanthropy. First Lady of Qatar and the second of three wives of Sheikh Hamad bin Khalifa Al, she's the kind we only read about in fairy tales. Step aside Lady Di, this is Her Highness Sheikha Mozah bint Nasser Al Missned… *glory* 
1 tag
4 tags
Me Luv
"I have found my habour in words, they comfort me when all else fails, they make me joyous when no one else can and most importantly, they make me feel" - Thuli Mabaso. Not yet seasoned or famous, I think my friend Thuli is an exceptional writer. I enjoy writing but doubt heavily that I could ever pull-off a blog solely about words. I'm not one for Blogspot blogs either but...
3 tags
Viva Tarantino
 Last night I put a final nail to my whirlwind of a weekend with the latest Tarantino movie, Django. I simply LOVED IT!  #ByTheBy - That Christoph Waltz  guy is seriously starting to rock my life 
5 tags
State of the Nation
Today (Friday, 15 February 2013) I wear "all black everything"  and stand in solidarity with those who believe that the rape and abuse of women and children will NO LONGER be tolerated. The time is now - we NEED to reach breaking point
3 tags
The best thing about a new year is of course, all the 'new' things that come with it. It took 2 blog posts (one of which was a YouTube link) for me to take note of this new face (and voice). If you're a true music lover kindly place Laura Mvula on your 'look out list' for 2013.   Born in England to West Indian parents, it appears that Laura may in fact not be South...
3 tags
Happy New Year everybody - have a sparkling bright 2013!!!!!!!!
2 tags
Shoegasm
This shoe makes me wanna Whoop whoop!!! 
4 tags
Tycoon(ess)
Folorunsho Alakija. Remember the name…. I must confess I had no intentions of updating the blog today but there  was simply no second guessing when I came across headlines claiming that "Queen of Talk", Oprah Winfrey had been dethroned as the world's richest black woman by (wait for it)…………………………………………………. a Nigerian oil tycoon!   61 year old Folorunsho Alakija is the owner of  Nigerian oil...
6 tags
My Latest Shero
It's been a long while since I've updated the blog – poor thing was starting to get virtual cobwebs, I'm sure. Anyway, I've finally found just the right subject (and time) to make my long overdue return…. Some will know that nothing quite excites me like seeing a woman (especially black) in business. No matter what industry, there's just something about a woman who takes her vocation seriously....
7 tags
For the kickass women of the world
Those that are, and those that are growing up to be. The daughters. The mothers. The sisters. The wives. The girlfriends. The aunts. The nieces. The grand-somethings. The young uns. The teens. The women in your life. Who love, lose, cry. Laugh, heal, thrive. Nurture. Create. (Happy women's month)
cruisecontrolfastlivin asked: Sade is amazing. We share the same taste in women. Possibly music, check out my tumblr
2 tags
Current Muse
It's been a while since I've shared my 'Current Muse'. Anyone who knows me knows just how much I love Sade. Her music, band, beauty, grace, style, moves and, and, and *sigh*. Guys and girls - this is my eternal woman crush….
One!
I was going through my archives when I realised that this blog was started 6 days ago - this month (July), last year… Although sometimes a battle between procrastination and myself, I'm glad I started it. To more blogging days…Whoop!!!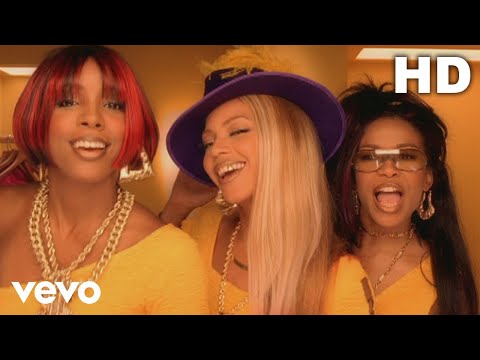 "I live in my own world but it's ok, they know me here ….(Anonymous)"
1 tag
A Sort of Book List
I can say that I really enjoy reading, though I haven't done much of it in a while now. I call this 'A sort of book list' because these are just some of the books I have to have read by the end of the year. Owning all of them one day would be even better. At one point I remeber borrowing the above book from my varsity librabry but returned it after failing to finish it before...
Shoegasm of the week
*Woven heels*…  Feast your eyes on these Prada woven heels. Aren't they just cutzy? A sandal variation of the shoe has me quite excited as well….
1 tag
Printy Please!
Four fabulous print looks……
Shoegasm Of The Week
For the love of shoes I've decided to try something new - every week I'll attempt to share an image of a shoe that captured my heart. My ohhhhhhh…………mine!! (I wish)…  
2 Stylish?
So! Stylist to the stars, Monica Rose (also responsible for styling the Kardashian clan, amongst others) has been showing off pics of her 2 year old fashionista daughter, Alaia Rose Barbier. (Styled by mommy of course ) Many have praised the little toddler's sense of style - calling it cute. Perhaps I'm making a big deal out of nothing but I find her looks a bit too grown up for a 2...
Listening to....
This is what I'm currently listening to and I must say, it's THAT good. Lately I've been very impressed with the caliber of  South African music out there….do yourself a favour - SUPPORT local artists!
Terry the Golden Girl
Speaking of Thula Sindi designs - how awesome did actress Terry Pheto look in this dress  at this year's AMAAs (African Movie Academy Awards)?? Always on the up and up -  Louis Vuitton recently invited the beaut for a front row experience at their Spring/Summer 2012 showcase in Paris. Constantly between LA and South Africa, Pheto's said to be going through a number of Hollywood...